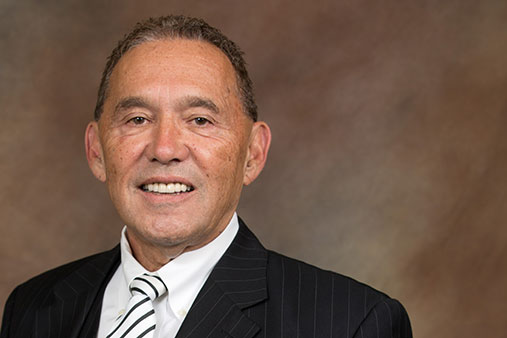 About Robert Boucher
Welcome to the official website of Robert Boucher, a seasoned attorney with over 40 years of experience in delivering unparalleled legal services. Robert's unwavering dedication to his clients and his extensive legal expertise have earned him a reputation as a respected advocate in various areas of law. Whether you're facing criminal charges, seeking compensation for a serious personal injury, defending against a DUI, or navigating complex workers' compensation claims, Robert Boucher is your trusted ally in the legal arena.
A Journey of Dedication
From Humble Beginnings to Legal Excellence: Robert Boucher's journey to becoming a respected legal professional began in the housing projects of Peoria, Illinois. As the first in his family to graduate high school and college, he defied the odds to achieve remarkable success. This drive and determination have carried over into his legal career, where Robert continues to advocate passionately for his clients' rights.
A Union Worker's Perspective: Before embarking on his legal journey, Robert held five union cards, including UAW Local 974, Union Food and Commercial Workers Local 536, Laborers International Union Local 165, Brotherhood of Maintenance Way Employees Union Lodge 2618, and Sheet Metal Workers Local 1. He worked in industrial manufacturing, heavy construction, and even as a section "Gandy Dancer" on the railroads. Robert's firsthand experience as a union worker uniquely positions him to understand the challenges you face and fight vigorously for your rights.
Unmatched Legal Expertise
Criminal Defense Champion: With a distinguished record of handling jury trials for over 40 years throughout Illinois and beyond, Robert Boucher is an esteemed criminal defense attorney. His commitment to protecting clients' constitutional rights and delivering successful outcomes has made him a sought-after legal strategist.
Serious Personal Injury Advocate: When it comes to serious personal injury cases, Robert Boucher is not just a settlement attorney – he's a trial lawyer who prosecutes your case with determination. His approach is marked by compassion, relentless pursuit of justice, and a deep understanding of the physical, emotional, and financial toll of serious injuries.
DUI Defense Authority: Robert Boucher is the lawyer's lawyer in DUI defense. His extensive experience, personalized strategies, and track record of success make him the go-to advocate when facing DUI charges.
Workers' Compensation Advocate: Drawing from his background as a former union worker and member of multiple labor unions, Robert Boucher is well-equipped to navigate the complexities of workers' compensation cases. He understands firsthand the challenges you're up against and is dedicated to securing the benefits and compensation you deserve.
Committed to Serving Peoria, Tazewell, and Fulton Counties
Local Roots, Local Focus: Robert Boucher's commitment extends to the communities of Peoria, Tazewell, and Fulton Counties in Illinois. His office is conveniently located at:
Address: 1225 N. North Street, Peoria, IL 61606
Phone: (309) 682-2717
Email: contact@callboucherlaw.com
With a deep understanding of the local legal landscape, Robert Boucher is uniquely positioned to provide tailored legal representation that addresses the specific needs and challenges of clients in these counties.
Client-Centered Approach
At the heart of Robert Boucher's legal practice is a commitment to his clients' well-being. He approaches each case with empathy, open communication, and unwavering support. Robert takes the time to understand your unique circumstances, crafting personalized legal strategies that prioritize your best interests and ensure your rights are protected.
Contact Robert Boucher
When you need a seasoned legal advocate who will stand by your side, Robert Boucher is ready to take on your case. Contact him today to schedule a free, confidential consultation and take the first step toward securing your rights, future, and peace of mind.
Your Legal Journey Starts Here
When you choose Robert Boucher as your legal advocate, you're choosing experience, dedication, and a relentless pursuit of justice. With a background deeply rooted in hard work and a commitment to excellence, Robert is the advocate you can trust. Let him guide you through the legal process and empower you with the knowledge and representation you need to navigate your legal challenges.